MEET THE STAFF AT EMMANUEL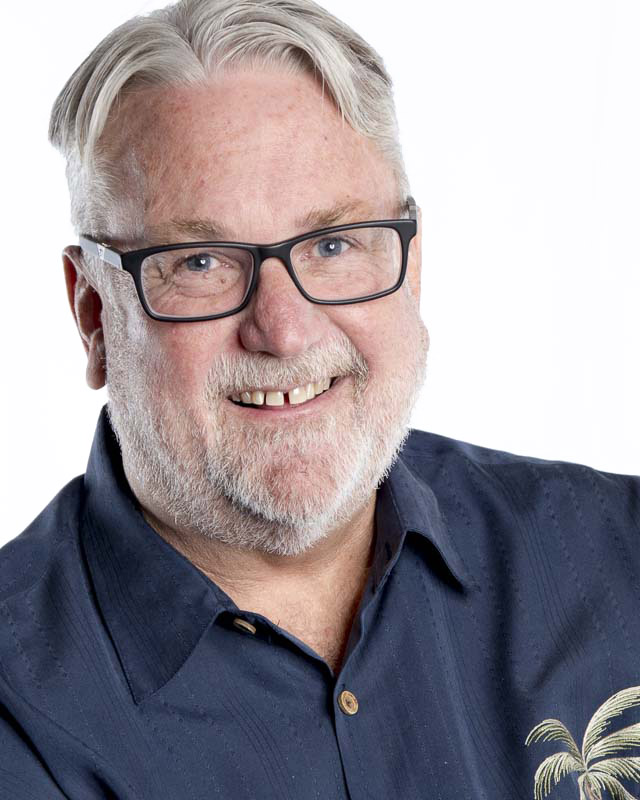 Welcome to Emmanuel Presbyterian Church! I was called to be the pastor of Emmanuel in the fall of 2015. One of the reasons I was excited to be invited into this role was the long history of Emmanuel's service to the community and the world. The vitality of the congregation was apparent.
I was born and grew up in Newport Beach, CA. I served as an Associate Pastor at Laguna Presbyterian Church and was the Organizing and First Pastor of Trabuco Presbyterian Church in south Orange County. Much of my professional life has been spent assisting people in starting new work.
My wife Dee and I met while at Fuller Seminary and have been married 37 years. We have two adult daughters, Lindsay and Chelsea.
One of my great joys is playing fingerstyle guitar. Sometimes I even get to play mandolin and banjo! Movies, books, travel, friends, home brewing are all things I enjoy. I'm always looking to share in these interests with others. Did I mention coffee? That too! Let me know if you want to get together.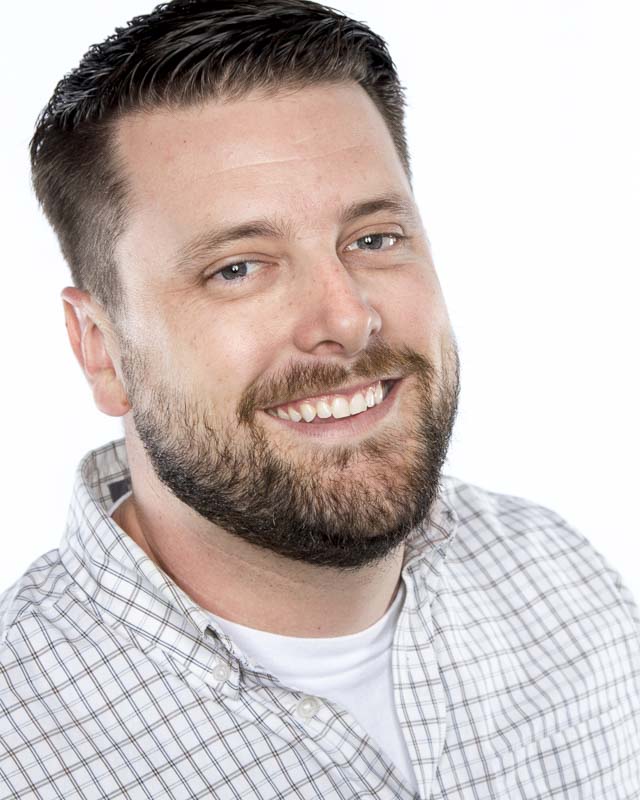 DAVID ANDERSON
ASSOCIATE PASTOR
I was born and raised in Thousand Oaks and attended Emmanuel long before I became a pastor here. I have been on staff since 2009. I'm the son of a local guitar builder and a stay at home theologian. My folks followed their passions and taught me to do the same.
Over the years, I've earned an M.A. in English, as well as a Master of Divinity from Azusa Pacific Graduate School of Theology.
I love stories, compelling characters, and looking at the world through various lenses. Rebecca and I have three children; they are indeed compelling characters!
Want to have a conversation about literature, music, theology, or life's tangled mess? Let's grab coffee and share a story.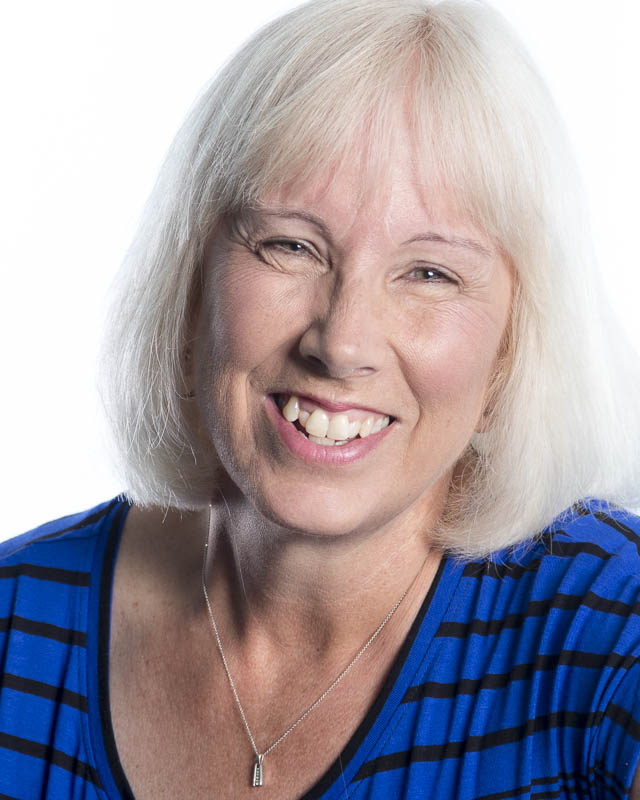 SHARON LOUNSBERRY
OFFICE MANAGER/FINANCE ADMINISTRATOR
I joined the Staff in 2006 and have been Office Manager/Finance Administrator since November 2012. Previously, I worked in Property Management in the Seattle area before moving to California. I served on the Property, Missions and Building committees at Mountain View Presbyterian church in Marysville, Washington.
I'm engaged to Dan Buckley. I have two grown children, James, a Youth Pastor, who is married to Bethany, and daughter, Megan, who is married to Tommy. They have a young daughter.
When I'm not at church I enjoy tennis, swimming, biking, reading, music and being a Nana!
Serving at Emmanuel has been a joy! God is moving in this church in new and wonderful ways!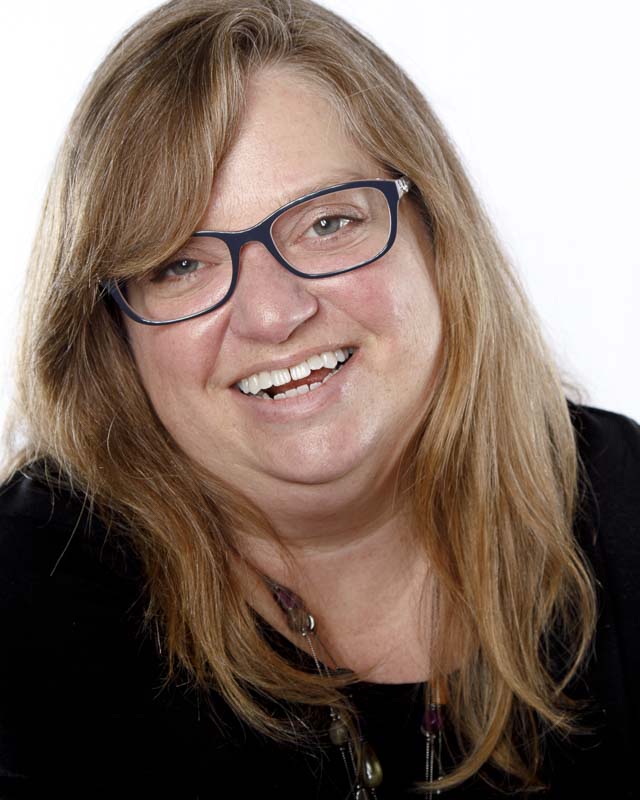 DEBBIE BARBER
DIRECTOR OF CHILDREN & FAMILY MINISTRIES
I came to Emmanuel in 2015 after almost 20 years of writing and editing Sunday School curriculum and resources at Gospel Light Publications. I grew up in church life as the daughter of a children's pastor at a large church in Memphis, Tennessee. I have loved being involved in children's ministry all my life! My education is in Bible, international ministries, and elementary education.
I have worked with foster children and foster parents through camping programs and respite care in the past. I'd love to talk with you about caring for kids in crisis and to support and encourage you in challenging situations.
I'm working on developing skill in drawing and painting. There are some children's books in my head that I'm not yet skilled enough to finish illustrating! Talk to me about your art project dreams!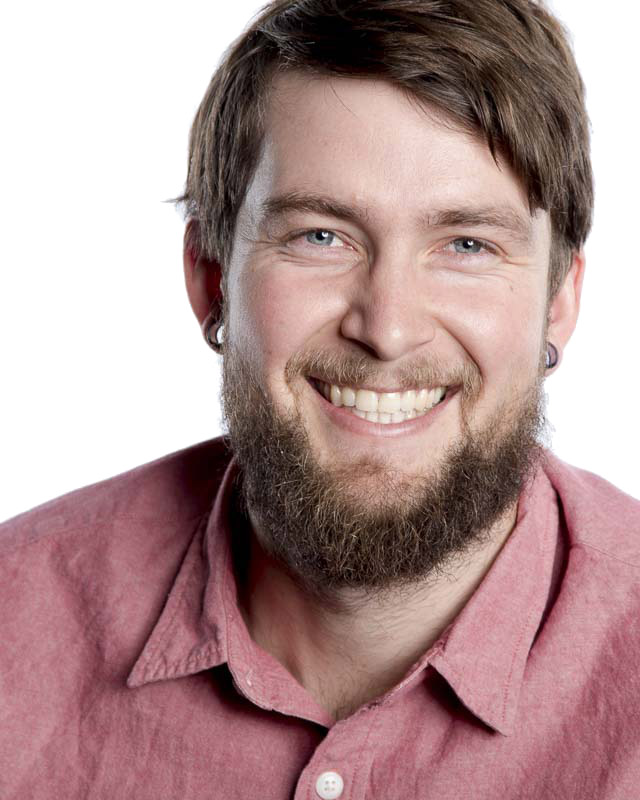 JARED DEL DOSSO
DIRECTOR OF YOUTH MINISTRY
I was born and raised in Thousand Oaks! I started attending Emmanuel when I was in middle school and have been nurtured and poured into by this place. I have worked at Emmanuel since 2011 and am currently the Director of Youth Ministries. My education is in Biblical Studies and Theology (BA Eternity Bible College, 2014; M.A. Fuller Theological Seminary, 2017). I have a wonderful wife and a spirited baby daughter! I love reading, playing basketball, and doing mindless chores.
I really enjoy spending time with students and seeing where God is at work in our day to day lives. I try to reflect this in the way I run the Youth Ministry. If you would like to hear more about why we do things in a particular way, I would love to chat about it!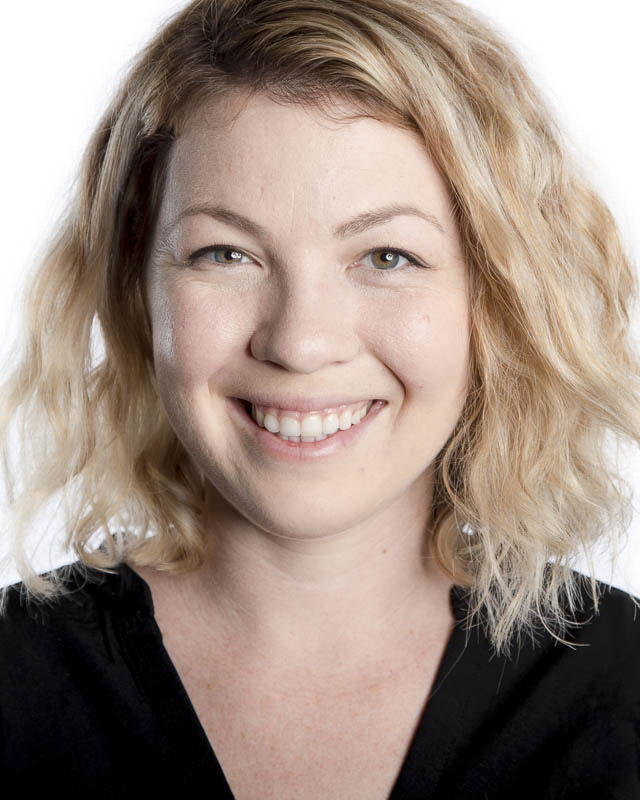 RACHEL DEL DOSSO
DIRECTOR OF EARLY CHILDHOOD MINISTRY
I started working here in 2013. I am currently Emmanuel's Director of Early Childhood Ministry and Graphic Designer.
I graduated with a BFA in Art and Design from Cal Poly San Luis Obispo in 2012. I also earned a Master's in Marriage and Family Therapy with Specialized Training in Clinical Art Therapy from Loyola Marymount University in 2016.
I love giving children space to be creative and playful. I believe that when children know how deeply loved and accepted they are by God, it sets them up for a life-giving and enduring relationship with God. I am passionate about helping families thrive and supporting parents.
My husband, Jared, and I have a beautiful and bright-eyed daughter who just loves to explore. I love to explore, too! I love doing yoga, hiking, cooking new dishes, going to art museums, painting and drawing. I would love to hear about your favorite artist, hiking spot, or recipe!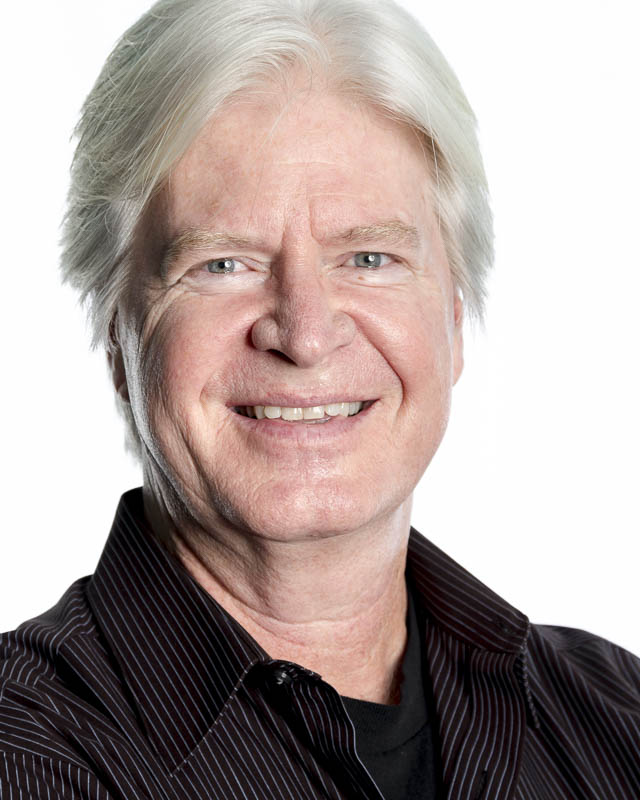 LANCE MERRILL
DIRECTOR OF MUSIC MINISTRY - SANCTUARY SERVICE
I came to serve at Emmanuel in September 2015, and really enjoy working with this great staff! For many years I've been blessed to be able to direct and accompany vocal ensembles in worship services, and conduct musical productions for schools and community theaters around the Los Angeles area. Currently I work with the vocal pedagogy students at West Los Angeles College, and conduct the Towne Singers, a 90-voice community choir in Glendale.
The highlight of my life is playing music and leading worship. I've always been profoundly moved by the words of God's prophets expressed through song. I am consistently impacted by the poetic, insightful, anointed songwriters – those who go deep into the purpose of why we are here.
If you are inspired by singing in a small ensemble, choir, or playing handbells, please don't hesitate to contact me at Emmanuel or by email. I am always looking for singers and musicians who are willing to bless the kingdom with their talent!
KATHY MEYER
ADMINISTRATIVE ASSISTANT
I joined our staff as an Administrative Assistant in October 2012. Before joining the staff, I was a stay at home mom to our 2 daughters, Caitlyn and Erin. Our family has been attending Emmanuel since 2002 when our family moved to California from the Midwest as my husband Chris received a job promotion. I have a BS degree from DePaul University with a double major in Human Resource Management and Marketing.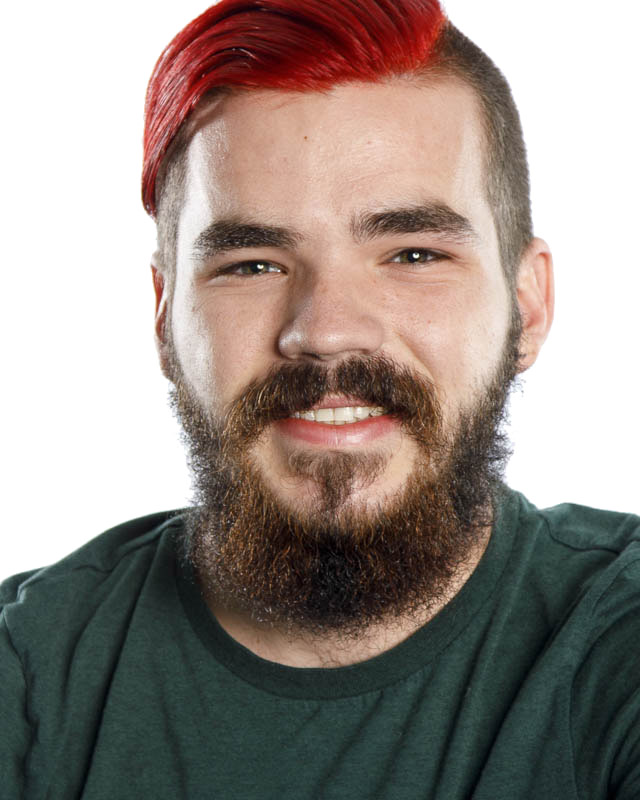 DANNY CHULACK
YOUTH DISCIPLESHIP LEADER
I've been a part of Emmanuel my whole life. Some of my favorite memories growing up were from children and youth ministries. Whether it was singing with children's choir, playing games at youth group, or becoming close with my friends at camp, I always had so much fun.
Because of the compassionate mentors who poured into my life, I have also developed a desire to care for the younger members of Emmanuel. My goal is to be someone who listens to them and lets them know they are loved and valued.
I currently study at Eternity Bible College and am working towards my Bachelors in Biblical Studies. I'm so grateful to be serving in a capacity where I can utilize what I am learning as I care for the students I work with.
Currently, the two main sources of joy in my life are coffee and plants. If you'd ever like to chat about those things I'd love it!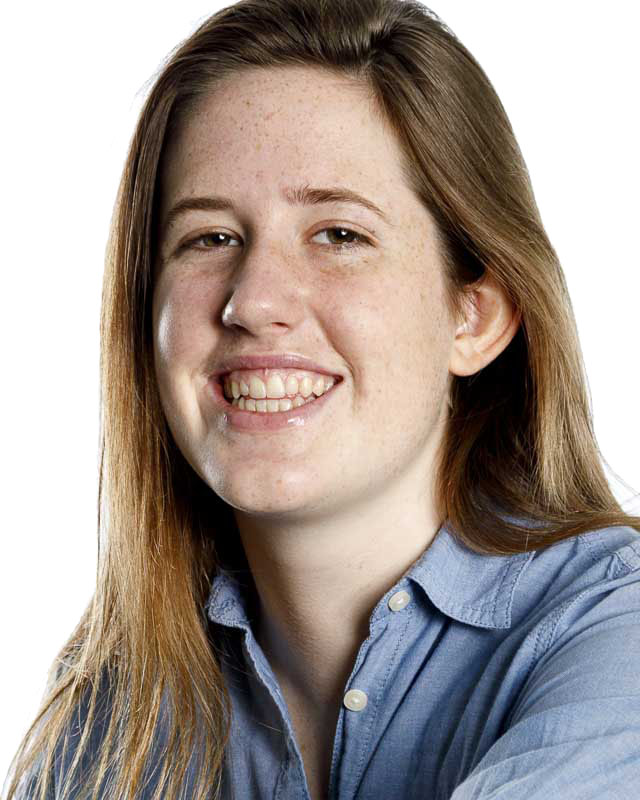 AUDREY BYRNE
YOUTH DISCIPLESHIP LEADER
I have attended Emmanuel all my life. It was an honor to be invited to work as part of the staff here last year. I am currently attending Moorpark College and plan to transfer and obtain a Bachelor's in Visual Arts before possibly beginning a career as an art teacher.
I love adventure movies, sports, and art. My hobbies include reading, writing, and doing anything creative or active. I also work as one of the lacrosse coaches for Thousand Oaks High School. I love meeting new people and getting to know old friends better! Come talk to me about anything from Star Wars to the basics of lacrosse! I would love to listen.